2+3D Photography – Practice and Prophecies - 2019
The Rijksmuseum and the Association for Historical and Fine Art Photography (AHFAP) organizes the third 2+3D Photography 8-10 May 2019
The second edition of the 2and3D Photography conference in 2017 demonstrated how important it is to create a meeting place for the international heritage photography community. In a time when technological digital developments change rapidly, it is essential to have a platform where we can exchange knowledge and ideas. 2and3D Photography provides this platform and distinguishes itself from other conferences by exclusively focusing on the cultural heritage image professional, for and by people active in the field.
As with the 2015 and 2017 2and3D conferences, the 2019 conference will give us a unique opportunity to exchange ideas on how we could meet the challenges that lie ahead in our industry. Discussions on how we can incorporate new techniques into international standards of practice will undoubtedly take place. The three conference days comprise a program filled with speakers presenting the latest photographic techniques and applications, 2D and 3D color management, standardized workflows, DAM systems, and studio management. On 10 May workshops that address the topics we will have covered are also going to be scheduled along with a lot of studio practice. As in our previous editions there will be an inspiration market with innovative companies displaying the latest developments in our field.
Scope
In the two previous conferences we concluded that we are facing many challenges regarding where new digital techniques and applications could bring us, with the knowledge that technological developments change rapidly. We live in exciting times and we cannot just sit back and relax. We must constantly be aware of the new developments in our field. It is an irreversible fact that digital photography is nestled right in the center of art history, science and conservation. We will only be able to confront the challenges accompanying that fact if our workflows are aligned in standardized processes which guarantee the quality of our work.
Of course, new themes have to be presented as well. What role should photography take in the preservation of our cultural heritage? How are we going to deal with the explosively growing terabytes and image data? Issues regarding digital curation and sustainability of the image material are current and must become part of the way in which we examine digital heritage. 2and3D Photography looks to the future and will address these themes too.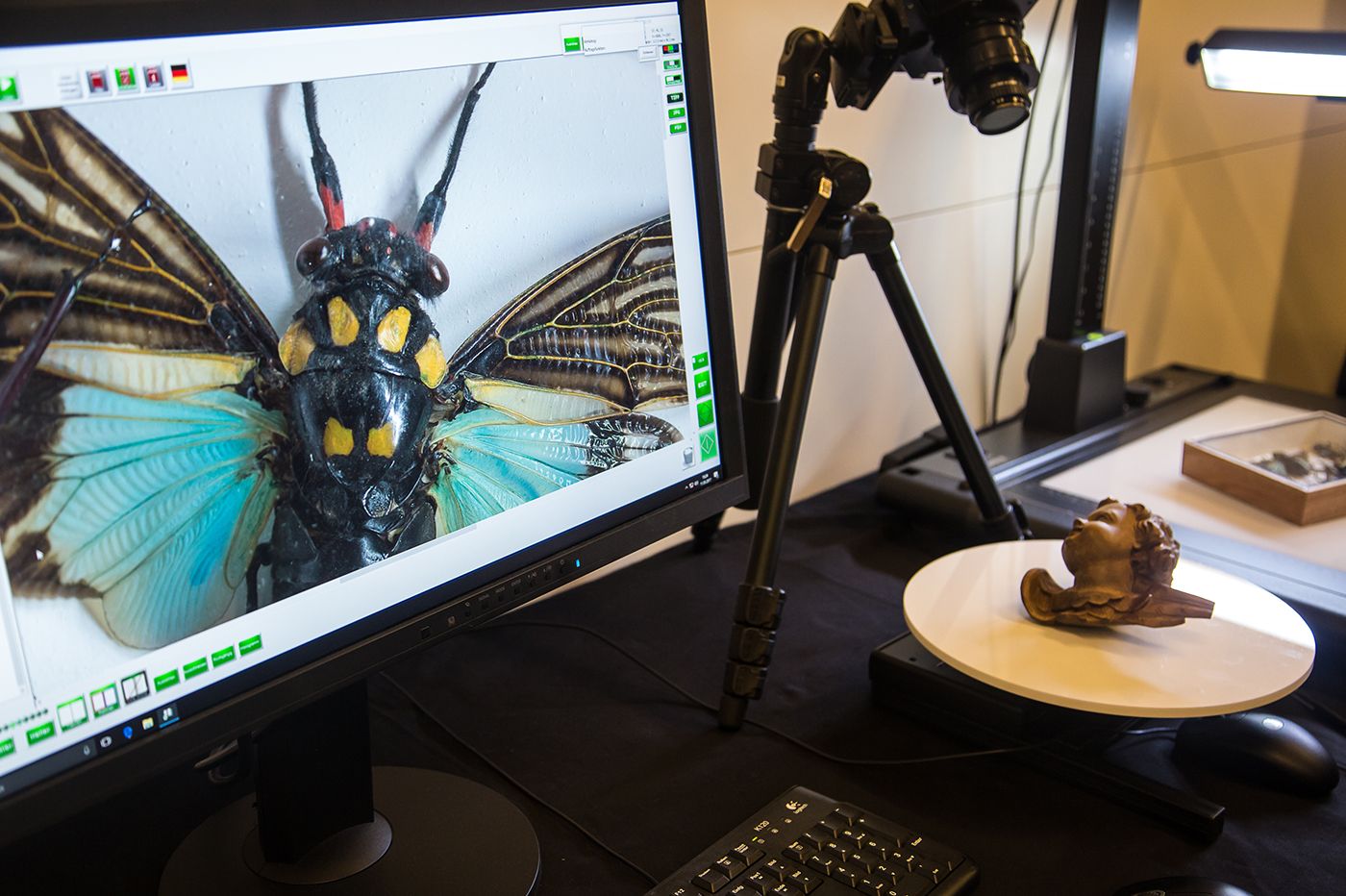 Board
We have invited two new members to the Advisory Board who can make a contribution. Thomas Flynn, Cultural Heritage Lead Sketchfab, provides us with a representative connection to the creative industry. Anaïs Aguerre, Project Director of ReACH (Reproductions of Art and Cultural Heritage) represents the vision of the 2017 ReACH Declaration, intended for both institutions and individuals to promote the production, sharing and preservation of digital records and reproductions.
Conference topics
Sharing
Reaching out to heritage professionals
'How to' tutorials and projects to get started; education
Building bridges; bringing together heritage preservation initiatives
Open source and low cost solutions
Open collections and open data
Advisory board
Challenging demands and opportunities
Working with science and conservation makes us better photographers and opens new horizons
Applications of artificial intelligence and machine learning to digitization workflows
Are algorithms taking over?
Working towards consistent standards in UV and IR-photography
Daily practice
Actual practice in the studio: experience from the work floor
Is there ever going to be consensus on how we photograph 3D objects?
What would we wish our future equipment to be?
How do we preserve and sustain our image data?
3D applications for cultural heritage
What is the added value of 3D content in the context of cultural heritage?
Can we offer a test of 3D techniques currently available so users can choose a technique that fits their needs?
3D digital applications are booming, we need applications that we can manage ourselves
Is the perfect copy/3D print already possible?
Is there a conflict between creative and scientific techniques?
We need to find sustainable solutions. Where and how can content and 3D developers meet?
interoperability of 3D
Color Management
Can we color manage the photography of 3D objects?
Can we color manage 3D scanning/photogrammetry/360?
Can we color manage UV and IR-photography
Workflow Management
Planning, organization and preservation (studio, storage, archive, DAM)
Managing large digitization projects
Managing ever growing data systems and mass and automated digitization workflows
Organization
The conference is organized by the Rijksmuseum in cooperation with the Association for Historical and Fine Art Photography (AHFAP).
The official language will be English.
Conference venue
The venue will be in the auditorium of the Rijksmuseum located at Museumstraat 1 in Amsterdam.
Important dates
23 April 2019 - Registration deadline
Program committee
Cecile van der Harten, Head Image Department, Rijksmuseum, Amsterdam (chair)
Robert Erdmann, Senior Scientist, Rijksmuseum, Amsterdam
Wim Hupperetz, Director, Allard Pierson Museum, Amsterdam
Marco Streefkerk, Head of Culture and Digitization at DEN, Dutch knowledge center, The Hague
Carola van Wijk, Staff photographer, Rijksmuseum, Amsterdam
Advisory board
Advisory board
Anaïs Aguerre, ReACH Project Director
Richard Everett, Photographic & Imaging Manager, Welcome Collection and Chair of Association For Historical And Fine Art Photography (AHFAP)
Thomas Flynn, Cultural Heritage Lead Sketchfab
Scott Geffert, ‎Senior Imaging Systems Manager, Metropolitan Museum of Art and President at ImagingEtc.com
James Stevenson, Director, Cultural Heritage Digitisation Ltd